From Surviving to Thriving: A Veteran's Story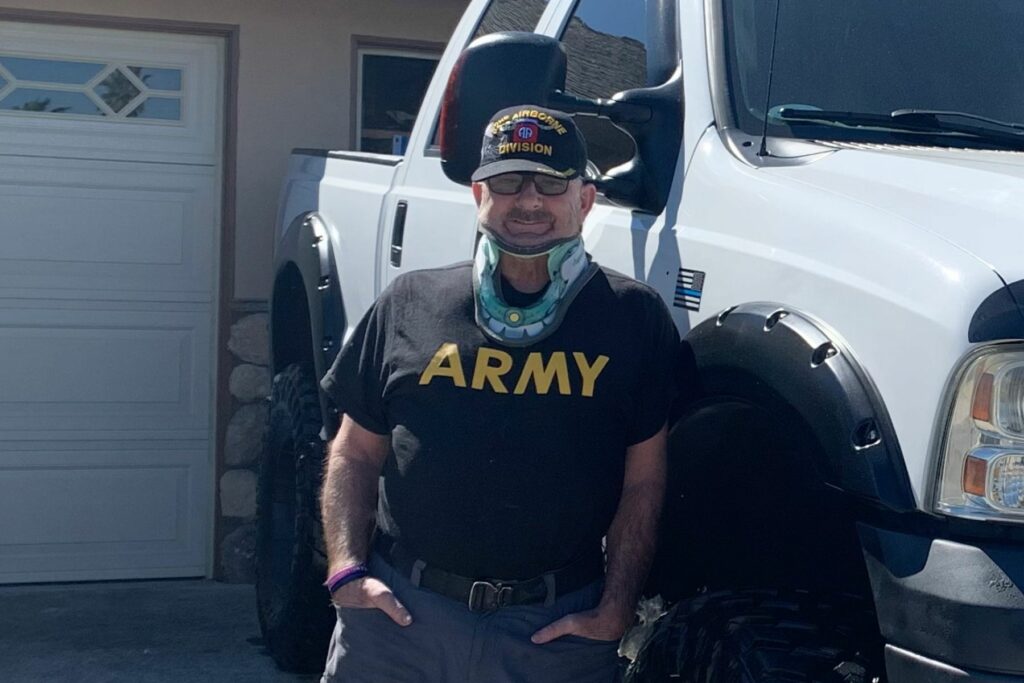 "I've had to take out auto title loans in the past, but you get nowhere making monthly payments because of the hidden fees and high interest rates. The Economic Justice Fund took the time to read between the lines to understand our situation. They truly changed our lives."
PATRICK
Patrick had served 10 years in the United States Army and had been a paratrooper in the 82nd Airborne Division, an elite military unit. But nothing that he had experienced during his distinguished military career could have prepared him for what awaited him when he came home from serving overseas.
Patrick returned as a service-disabled veteran, and over the years underwent more than a dozen surgeries to treat skeletal injuries he had suffered as a paratrooper. In addition, he was diagnosed with cancer nine years ago, which required additional surgeries.
While he was being treated, he was evicted from his home and eventually descended into a period of homelessness. However, thanks to the support of a legal aid nonprofit and other social service agencies, he managed to regain some measure of stability. He married, found a home, and was helping to raise his young stepdaughter.
But his good fortune proved short-lived. Struggling to live on his Veterans Affairs benefits, Patrick began to supplement his income by taking jobs as a handyman. To support his business, he used most of his savings to buy a used diesel truck from a local car dealership he trusted. Only months later, the vehicle broke down, leaving Patrick with a $15,000 bill to repair the engine—a bill he and his wife could hardly afford.
Patrick searched for a reputable lender that could provide a loan to help him repair his truck, but all he could find was financing with outrageous interest rates. Without his truck and unable to work as a handyman, he feared he might become homeless again.
When a fellow member of the American Legion told Patrick about the Economic Justice Fund's personal loan program, Patrick figured he had nothing to lose, and he and his wife put in an application. EJF carefully reviewed their financial situation and saw that Patrick had a steady, if modest, income and a history of making loan payments on time. EJF approved an affordable loan with a very low interest rate and no fees, and Patrick was able to fix his truck and get back to work. He has not missed a single payment on his EJF loan.
Patrick used to describe himself as a survivor, but now he credits EJF with enabling him to thrive.