Creating Opportunity for a First-Generation Ghanaian American Family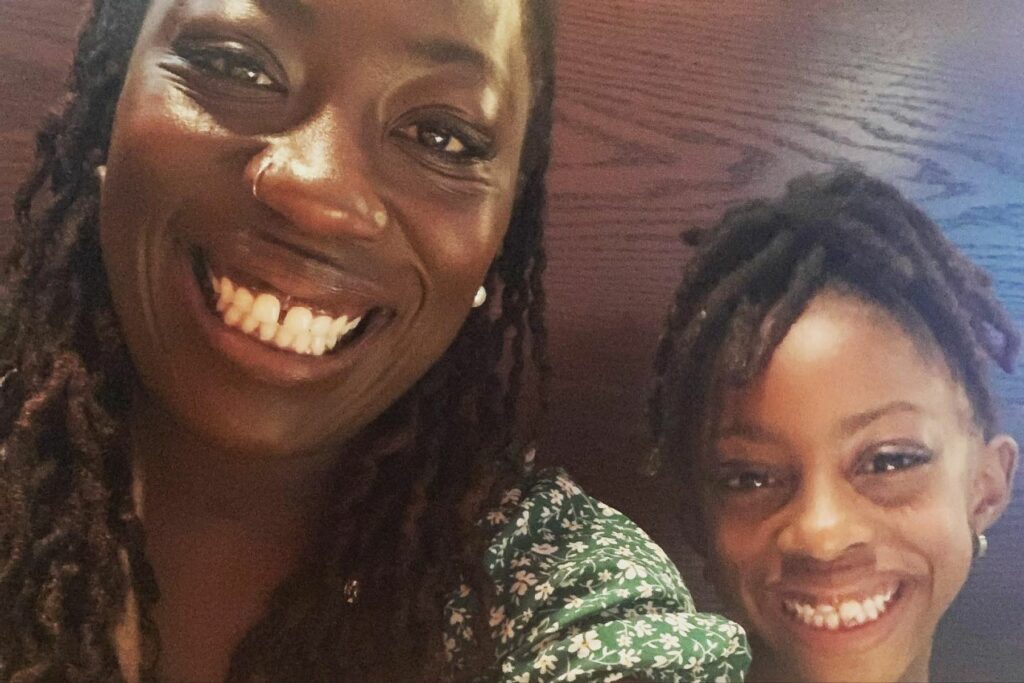 "Please continue to do the beautiful work you do to help everyone from all backgrounds get a shot at the American Dream and bring equality back to the forefront."
NORINA
Like so many Americans, Norina's priority when the pandemic hit was her family's physical and financial survival.
"I had to really focus on the here and now and making sure that my family had everything that we needed," she says.
That meant some financial goals, like buying our first home, "fell to the wayside."
But about two years into the pandemic, the mental health professional's young children started asking when they'd have their own rooms.
Those questions became an inspiration to Norina.
"I realized it's time to start thinking about purchasing a home so they could have their own space," she says.
Norina turned to her passion for helping others and became a Licensed Professional Counselor to provide mental health services to individuals from marginalized communities. Next, she prepared to build her private practice.
"You need a good credit profile to start businesses like that," she adds.
Knowing her high-interest credit card balances were a liability, Norina started shopping around for personal loans to consolidate her debt.
A disheartening loan process with others
Finding a loan proved more challenging than Norina expected.
"I was getting turned down, or I would find one, and the interest rate and APR was just ridiculous–to the point of, like, why would anyone even do this?" she explains.
She also discovered how people get into a vicious cycle of loan repayments when they become victims of a predatory lender.
"If you're in desperation just to clean up your credit and make sure that you have a better financial future for your family and yourself, it's like you have to sell your soul," she says. "And they will charge me hundreds each month just for the interest, and the balance never goes down. And then if you default on the loan, you're right back to where you were."
One loan company wanted her to put her car up as collateral, but she wasn't willing to risk her family vehicle. Another financial institution wasn't upfront with its interest rates and hidden fees. Then there was the painful wait game after applying, and some never responded.
"When you apply for some of these loans, it's just like, 'Oh, you're not approved," but there's no one that calls you," she says. "They send you a canned email, and it kind of makes me feel some type of way. I think for me, it was like, 'Wow, am I not worthy of just getting a little bit of help to set myself and my family up for a good future?'"
A different type of loan company
One day, after a thorough Google search, Norina discovered the Economic Justice Fund (EJF).
"And my spirit was immediately lifted, 'This is amazing to have an organization look at me as more than just a piece of paper and a credit score,'" she says.
The weekend after applying for a loan through EJF, one of the organization's Loan Specialists called to discuss her financing request. She says it was powerful to "have that human touch."
"Their team is amazing to work with. They were intentional and detail-oriented, creating a beautiful and seamless process for me. I am so grateful that I found the Economic Justice Fund."
Norina says the nonprofit's affordable interest rate is low enough for her to repay the loan quickly without struggling to make monthly payments.
"Why don't we have more companies like the Economic Justice Fund to give us a chance to really clean up our credit profiles and set that stage and foundation for a good financial future?"
Empowering herself to serve
Within a month of receiving the loan from EJF, Norina had paid off all her high-interest credit cards.
"My credit score went up already," she says. "And it just feels good; it feels really good."
She also formed an LLC for her business and put money aside to pay for the required insurance and credentials to offer mental health services.
Norina says EJF's mission helps instill pride in people.
"The Economic justice Fund creates a lot of ease when you're able to pay your bills, pay things back, and just set yourself up for a successful future," she adds.
Her vision is to provide one-on-one mental health services that can help reduce stigmas around mental health in the Black community.
As for securing her future home, Norina says that based on her new and improved credit score, she's only a few months away from talking to mortgage lenders.