Finding 'Family' at the Economic Justice Fund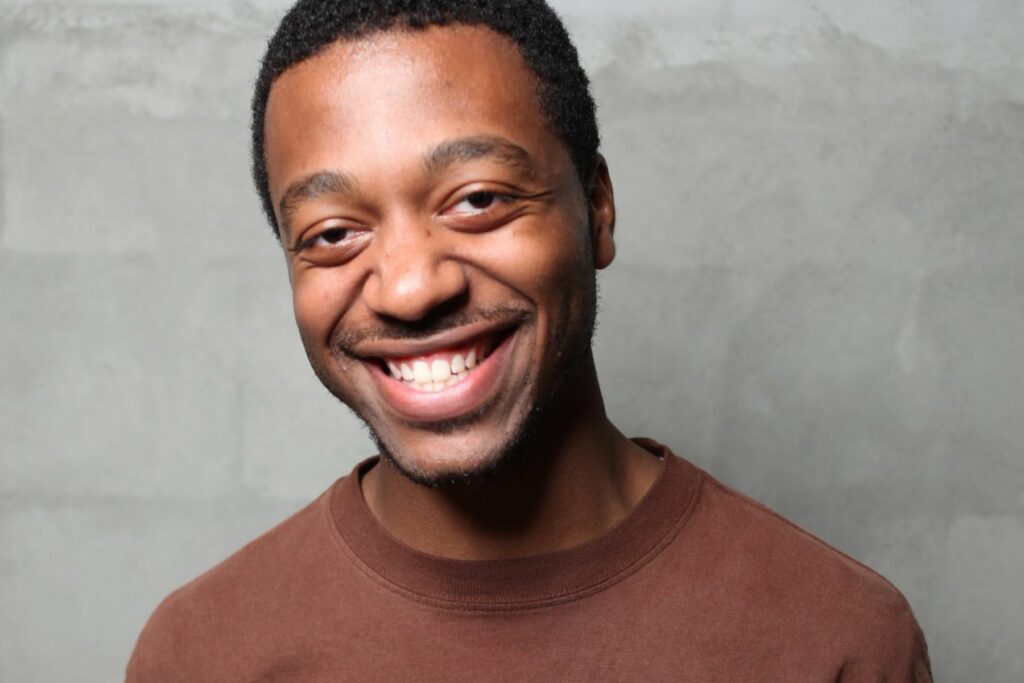 "Working with the Economic Justice Fund has been the biggest blessing because it helped to put me in a better position financially when I needed it most."
MICHAEL
Before the pandemic hit, Michael was already struggling to make ends meet.
"Sometimes I had to eat less in order to save money," he says.
But by the summer of 2020, Michael, an independent academic tutor, realized his situation was dire.
Most of his clients, uncomfortable with their children meeting in person, canceled their sessions. At one point, Michael had just one paying client who eventually started cutting back hours.
"There was a drastic decline in my finances," Michael says.
The Bay Area resident was forced to begin living out of a hotel to cut down on expenses, and he soon needed a personal loan to support him through a challenging time. But when he started filling out loan applications, he was repeatedly denied by banks and other lenders because of his unstable income and credit history.
Then one day, a very fortunate Google search led him to the Economic Justice Fund's (EJF) website. He was drawn to the organization's mission to provide fair and affordable financing. Michael said he was slightly nervous that EJF was "too good to be true," but the mission of EJF gave him hope to apply.
They Asked About My Story
Michael says the EJF application process was completely different.
"The other loan companies, it was a matter of you just inputting information," he explains. "Nothing was about understanding your situation. So that's what I liked about the Economic Justice Fund because their mission is to help people in tough times financially."
As part of the application review process, Michael spoke with EJF staff and explained the temporary financial hardships he was experiencing. EJF took the time to understand his situation and approved him for a small-dollar emergency loan. With the funds, Michael could pay down high-interest debts and the hotel room that served as his primary residence.
"No one likes to be homeless, and technically, I'm considered homeless according to California standards," Michael says. "I think a lot of [loan] companies get so caught up in the business side to where they don't see the actual needs of the person."
He says EJF leaders listened.
"The unfortunate reality with 99% of other lenders out there, is that when someone like Michael applies a computer algorithm will determine their eligibility for a personal loan. These algorithms won't look past a credit score to see the true individual and understand their financial situation," explains Scott Berman of the Economic Justice Fund. "We believe in providing an individual in need an opportunity to explain the temporary hardships they are experiencing or potential errors on their credit report, and then we determine if EJF can provide support with affordable financing."
He says when EJF staff determine loan eligibility, they consider "character-based" factors, such as an individual's background and goals, in addition to income sources and history of credit payments.
An Expanded Support System
Michael says EJF has done more than give him a financial lifeline.
"Companies like the Economic Justice Fund are rare because of the relationship dynamic that we have," he adds. "They are actually invested in my life…they email and call, and it's not this robotic type of communication. I can tell them what's going on, and they actually offer solutions to help alleviate some of those troubles."
He likens his interactions with the EJF team to "family check-ins." The organization has even allowed him to adjust his payment schedule, providing a level of flexibility he's never experienced with other loan providers.
"Sometimes making a loan payment is the difference between getting a meal or paying for my hotel…and they understand… which is something you don't expect from someone that you owe money to," he says.
Don't Let Vulnerability Get in the Way
Michael says some people might feel embarrassed about seeking financial assistance but being active and transparent with EJF was a "blessing."
"Take a chance and be open," he suggests to others who might be in a similar situation.
"Because a lot of people don't like to be vulnerable in that state and don't want to say, 'Here's what I'm going through,' but having that relationship dynamic with EJF staff allowed me to be open, and they understood."
Since receiving the loan and paying off other debts, Michael has regained several clients and transitioned to remote tutoring. He also restarted his efforts to become a screenwriter for film projects.
"My income is still not as consistent as I want it to be, but I'm thankful to be able to pay for hotels and personal expenses," he says, adding that he is always on the hunt for new opportunities.
He credits EJF with helping him achieve a higher level of financial stability and providing him with critically needed support when other lenders would not.